All Shots Go Unheard at the 2011 Silencer Shoot presented by Advanced Armament Corp.
Once again, Advanced Armament Corporation's Silencer Shoot was an absolute hit with participants, spectators, and vendors alike.  If there was ever such a thing as controlled carnage, AAC's Silencer Shoot would be quite fitting of the description.  With burning cars, freestyle motorcross demos, live music, and of course suppressed firearms, the event went off without a hitch and every aspect of safety in mind.
Take a look at the following pics to see Knight's Armament Company's participation in the event…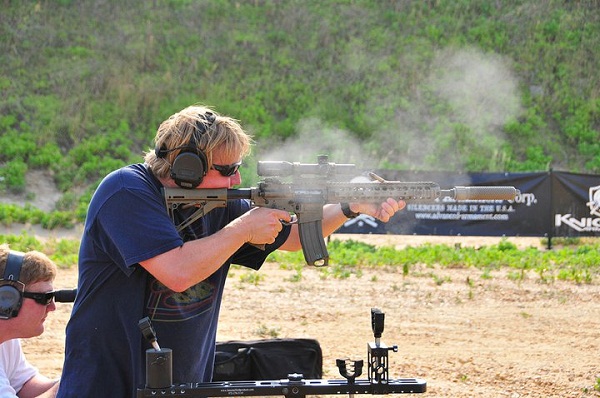 Trey Knight firing an SR-15 equipped with a URX III, a 556 MAMS Suppressor Mount, and 556 QDC Suppressor. Look for these to come out in the near future.
Kevin Boland with an SR-25 EMC with a URX III, a 762 MAMS Suppressor Mount, and 762 QDC Suppressor.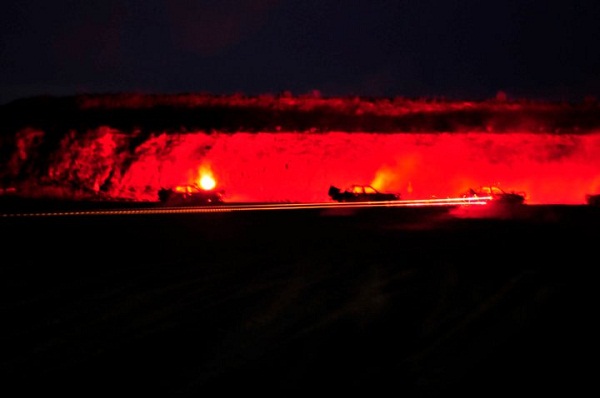 The night shoot is always a huge hit for both shooters and spectators.  With tracer rounds and night vision, it doesn't get much more entertaining than this!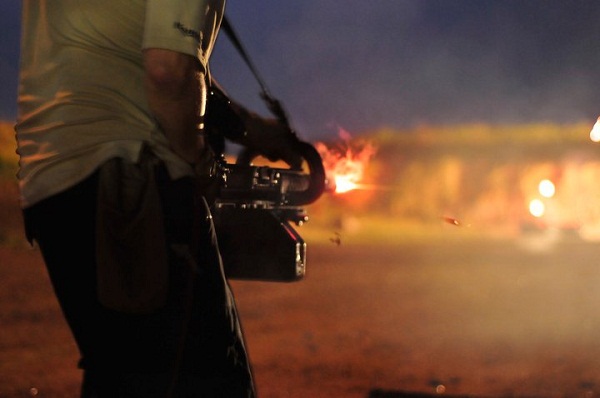 Trey with the LMG Chain Saw during the night shoot.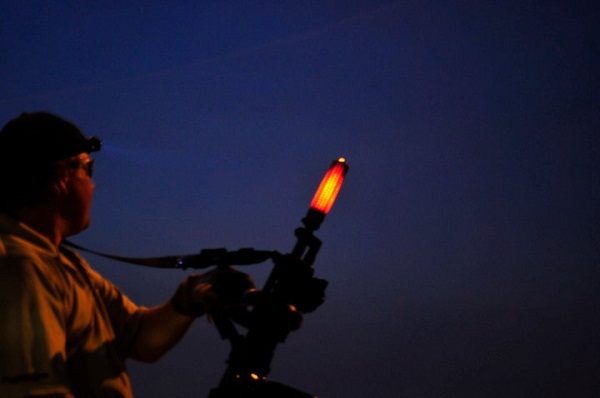 That QDSS-NT4 Suppressor gets a little warm on full auto with the LMG Chain Saw!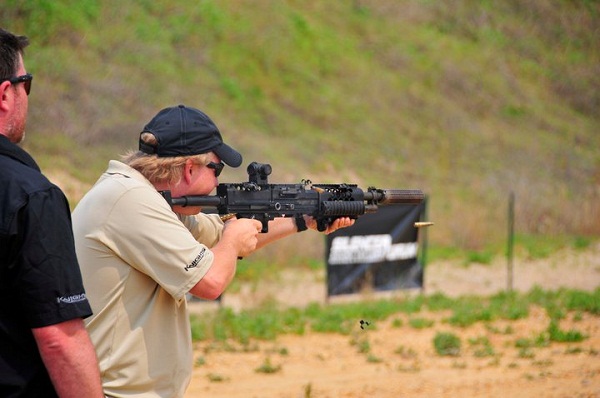 Trey with the LMG equipped with a QDSS-NT4 Suppressor.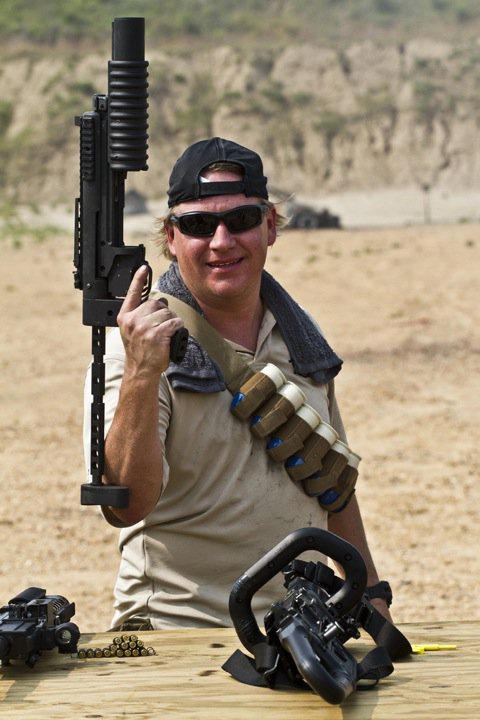 The man himself with tools of the trade.  Thanks to Advanced Armament Corp. and everyone at the Shoot. It was a great time and we can't wait for next year… The smile says it all!