All Shots Go Unheard at the 2011 Silencer Shoot presented by Advanced Armament Corp.
Every year our friends at Advanced Armament Corporation hold their hugely popular Silencer Shoot and once again Knight's Armament Company is a proud sponsor.  All weapons that are fired are to be suppressed, there are suppressor demos and seminars, a night shoot, live music, and freestyle motorcross show, as well as a raffle for charity.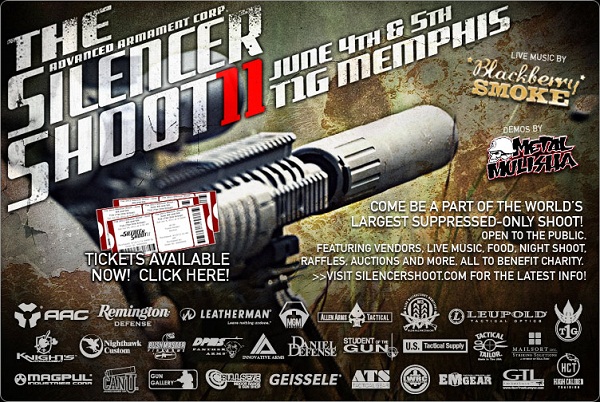 The Silencer Shoot is held June 4th & 5th at the Tier 1 Group training facility in Crawfordsville, Arkansas. If you're in the area, come see us! Entry is $10.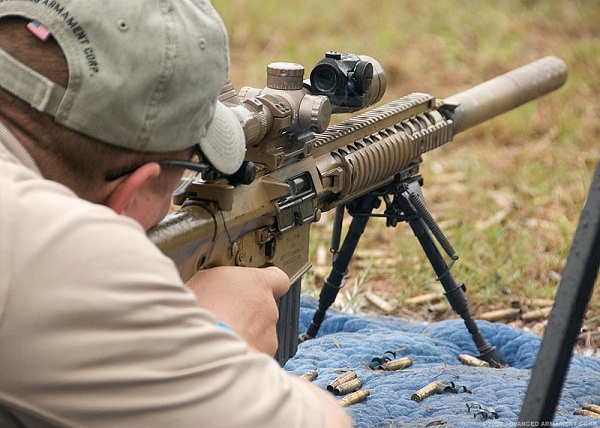 Here's an M-110 SASS being shot during last year's Silencer Shoot.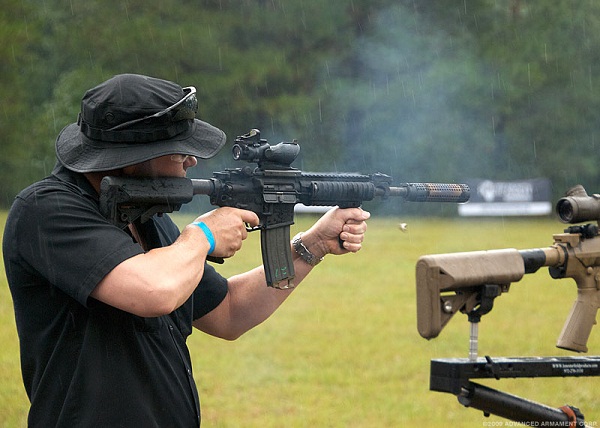 A KAC SR-15 SBR being shot with a KAC M4/M16 QDSS-NT4 Suppressor.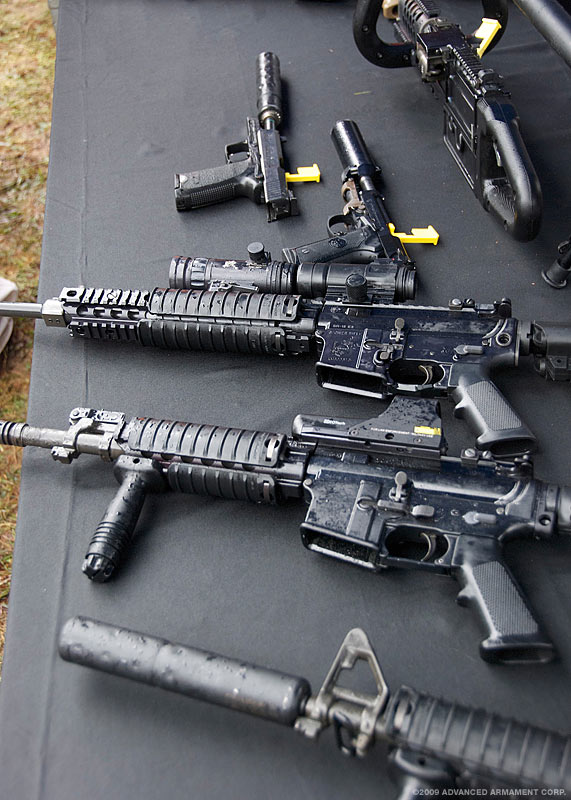 A whole host of Knight's Armament Company weapons and suppressors waiting for a turn at the Advanced Armament Silencer Shoot.