Weapons of Mass Expression. A token of appreciation for all things cultural on behalf of Knights Armament Company.
The following sculptures are pieces by San Francisco artist Al Farrow.  The work is a compilation of  gun parts, bullets, steel, glass, and bone.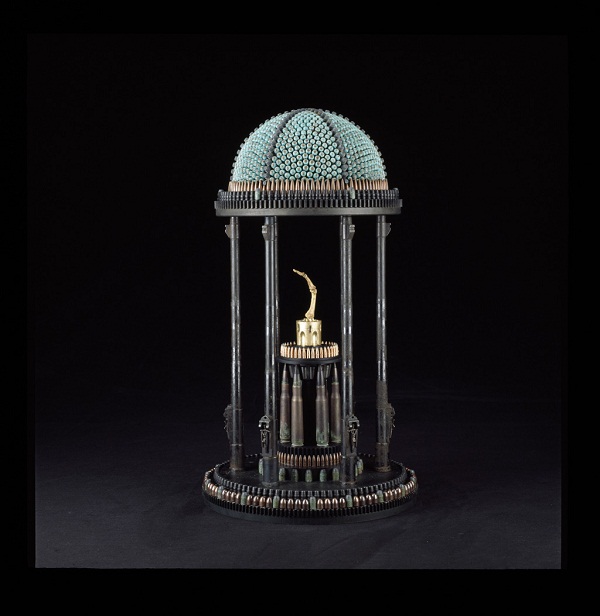 From the series Reliquaries the piece is called Trigger Finger of Santa Guerro (I).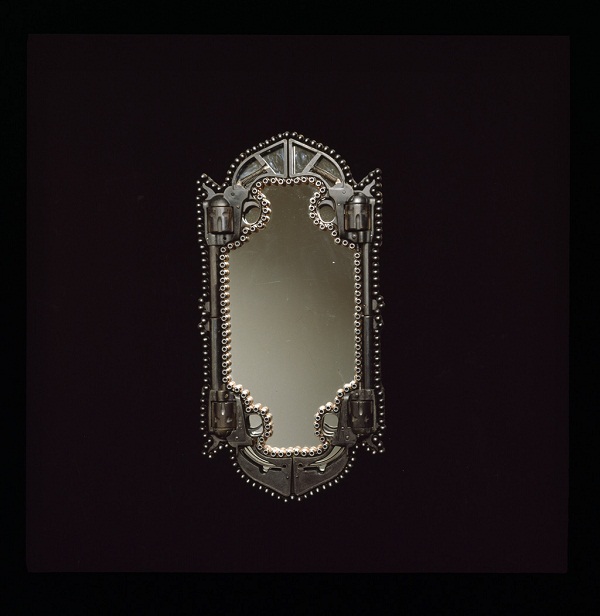 This piece is simply known as Gun Mirror.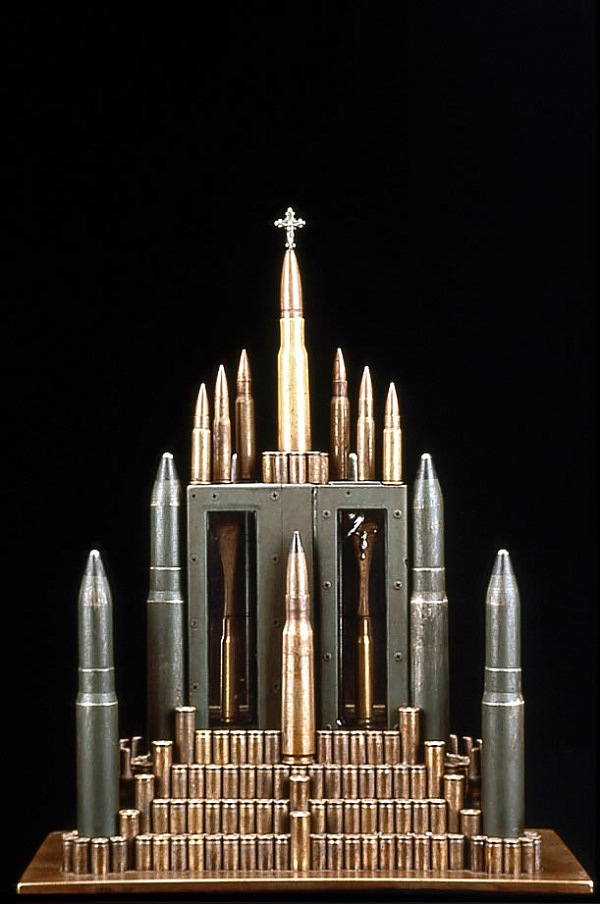 This one is called Foot Bone of Santa Guerro.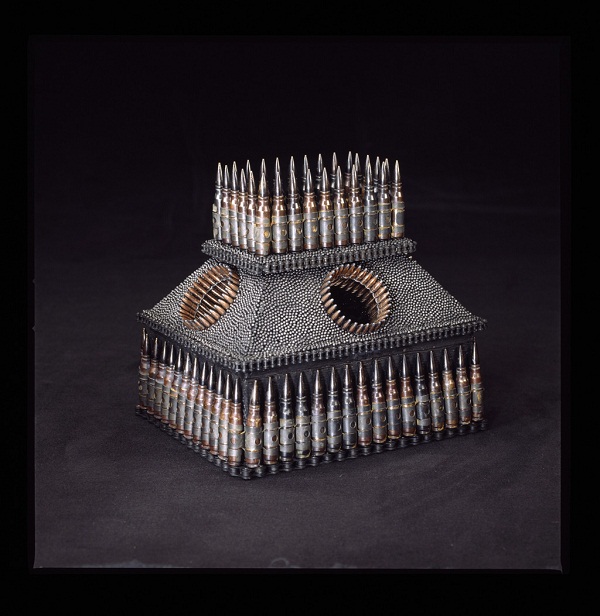 And finally, here is Martyred Hand and Gun of Saint Guerre.